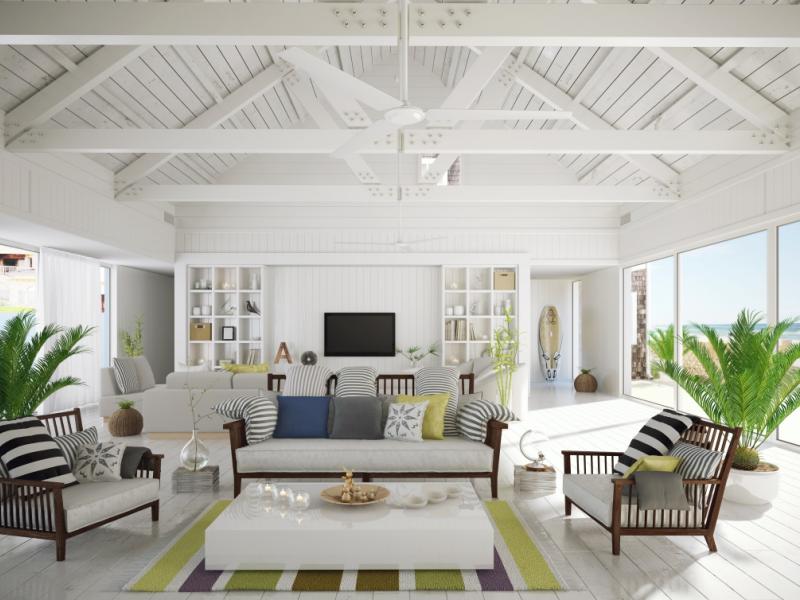 Are you planning to sell your home within the next 3-6 months? Even if your timeline is a little longer, you should start getting your home ready to shine now.
When your home hits the market you want it to wow potential buyers so you can get the best possible price and sell within your optimum time frame.
Here is a helpful list of things to do ahead of time so you will be confident and not stressed or overwhelmed when the time rolls around. It always comes faster than you think!
Have a pre-listing inspection done on your house. It will cost approximately $400-600, depending on the size of your house, and it's well worth the expense. The inspector will identify all the items that need repaired or replaced, and you will have plenty of time to get those items taken care of prior to selling. The buyers of your home will have an inspection done once their offer is accepted. So it's much better to take care of these items in advance than to potentially lose a good buyer, or end up renegotiating the contract to account for repairs or a reduction in the sale price.
Contact your real estate agent and invite them over to view your home. Your agent will be able to help you make a list of things that you should do to maximize your home's appeal. This could include rearranging or editing the furniture, painting, updating or removing carpeting, and updating hardware, plumbing fixtures, or light fixtures. There are many low cost upgrades you can make to your home that will make a big difference in its attractiveness to potential buyers.
Get rid of all the clutter in your home. Tackle one room at a time. Remove all the unnecessary knick knacks from the furniture and walls, and clean out the closets. You can sort the items to discard into piles to give away, throw away, or sell. The goal is to have your closets be about half full. So you should pack up everything you don't need now, and label the boxes so your belongings are organized when moving to your new home.
If you are keeping things for your children or grandchildren, first ask them if they really want the items, and if they do, perhaps they can take them now. If there are items that you want to keep that are 'cluttering up' your home, you may want to consider placing them in a storage unit or boxing them up and stacking them on shelving units in the garage until you move on to your next home.
Take a look at your garage. It may need a fresh coat of paint too on the walls and floor. If it's full of clutter, organize items on shelves or cabinets, and toss the items you won't be moving to your next home.
If you will be selling soon, the last thing to do is to thoroughly clean everything. Clean behind the furniture and appliances, wash your walls and windows, and be sure your carpets, ceramic, and wood floors look as good as they can. Make sure your kitchen and bath faucets and cabinets are polished, the tile and grout in your bathrooms sparkle, and replace any old caulking or cracked and missing grout.
If you have questions about the time frame of selling your home, or you want to know how much your home is worth, contact us. We're your neighbors and we know your neighborhood.