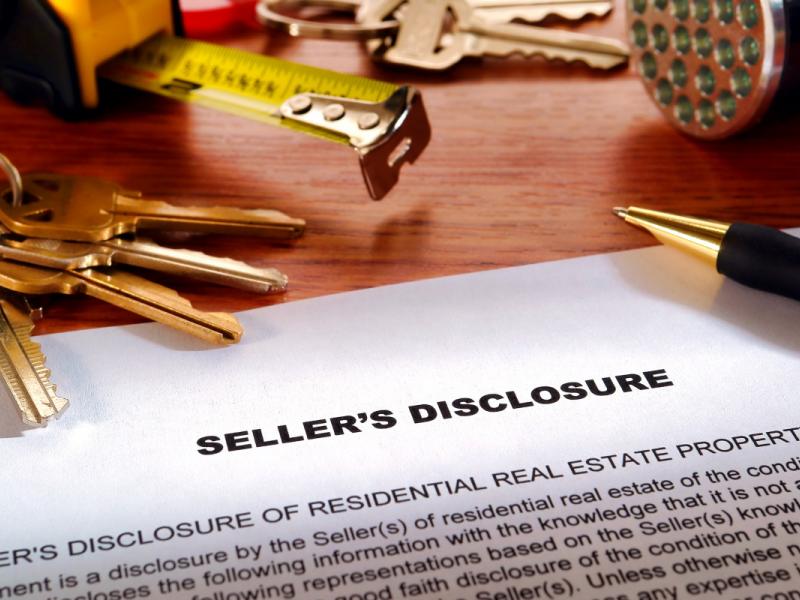 Like in many other states, Florida sellers have an affirmative duty to disclose known defects on the property, as well as defects they should have known about.
Florida law provides that you as a home seller must disclose any facts or conditions about your property that have a substantial impact on its value or desirability and that others cannot easily see for themselves
To assist sellers in making all relevant disclosures, the Florida Association of Realtors® provides a standard form, which covers many common property characteristics about which buyers want to know. The categories covered on the standard Florida disclosure form include disclosure of whether:
any actual or potential claims, complaints or court proceedings affect the property
the property is subject to the rules of a condominium or condominium association
any property boundary disputes have arisen
the property contains any past or present sinkholes
the property contains any environmental hazards such as asbestos, lead, mold, Chinese drywall, and others
any infestations or damage have occurred from wood-destroying creatures such as termites and carpenter ants
there are any problems with the roof, plumbing, electrical wiring, major appliances, HVAC, and more.
Florida statutory law also requires that you present the buyer with a property tax disclosure summary. The language essentially states that a buyer cannot assume that the amount of property taxes currently paid by the seller will remain the same after the sale.
Don't worry that you will be expected to know about and disclose every minute detail of your home's condition. As the seller of a home in Florida, you have the benefit of laws declaring that you will not be held responsible for property defects of which you have no actual knowledge.
If you sell a Florida property, and the buyer later claims in court to have discovered a defect that you did not properly disclose, that buyer must be able to demonstrate that you knew about the property defect, the defect has a substantial impact on the value of the property, the buyer did not know about the defect, the defect would not have been easy for the buyer to detect, and you did not tell the buyer about the defect.
A federal regulation regarding lead-based paint also governs real estate disclosures in every state. If your home was built prior to 1978, you must disclose any known existence of lead-based paint. You must also provide an EPA-approved pamphlet to the buyer addressing lead-based paint hazards. Further, you must include language in the real estate contract entitled "Lead Warning Statement" declaring that you have met all notification requirements.
If the buyer agrees, you also have the option of selling your home "as-is." That means that the buyer agrees to take the property in its existing condition without your having to make any further repairs or improvements to it. However, an "as-is" clause does not relieve you from your disclosure duties under Florida law. You will still need to advise buyers of all material defects that you know about concerning the property.