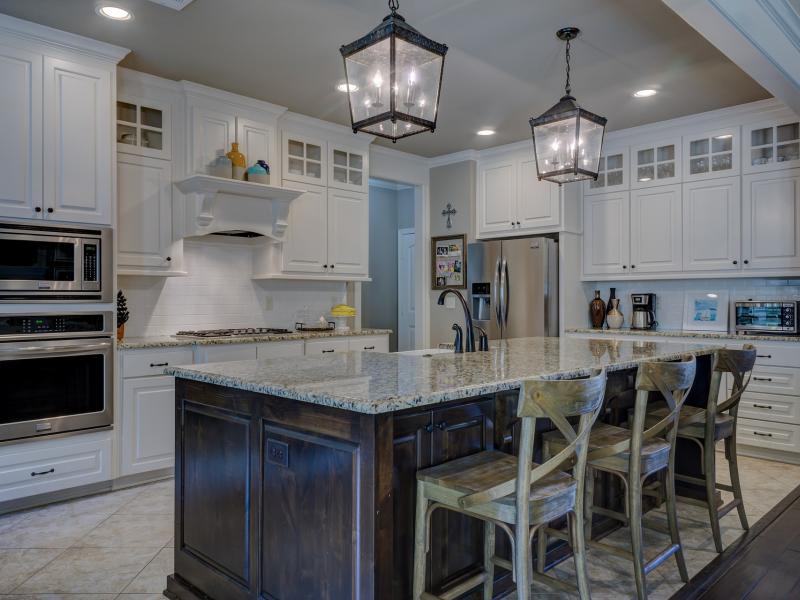 The more you know about the Florida home buying process, the better prepared you will be to make good decisions resulting in a smooth transaction.
Ask your REALTOR® lots of questions about costs, local property values, the quirks of different types of properties, where to get financing, and what to look for in a home. Your real estate agent is there to successfully guide you through the home buying process with the least amount of stress as possible. Their advice is invaluable. Let your agent know what items are 'must haves' and 'like to haves' so they can help you find the right property in a community or neighborhood that will fit your desires.
Get pre-approved. Property sellers and experienced REALTORS® aren't going to let you in to see properties, or spend much time talking to you, unless you are armed with a mortgage loan pre-approval, or proof you have cash to make the purchase. If you haven't already been pre-approved, your agent can connect you with lenders in the area that they trust and have had successful transactions with over the years.
Start shopping. Once you know how much money you will spend, it's time to start shopping. You have no doubt already spent countless hours looking for homes online, Bounce some of your favorites off your agent so they can zero in on properties that will best suit your needs. When you've chosen your favorites, it's a good idea to drive the neighborhoods to see if the distance from beaches and attractions works for you and if you like the neighborhood and surrounding properties and amenities. Although a picture is worth a thousand words, there is nothing like seeing the property in person.
Once you've found the property you want, make a strong offer, without delay. Depending on the area and price range, homes can sell very quickly. Be ready to negotiate, and find a happy medium that gives you sustainable housing payments and terms you can work with. This is also when you'll make your earnest money deposit with the Florida title company handling the transaction.
Once a real estate sales contract is signed by both the buyers and sellers, it's time to make your official mortgage loan application with your lender, or start arranging for the freeing up of the cash you will need. This is also when the real due diligence begins. Appraisals, home inspections, and title searches all need to be ordered. Insurance estimates need to be requested, and application will need to be made to any condo or home owner associations involved.
Your agent and the mortgage loan officer will take the lead in managing the transaction. Often they will help ordering the above items you need. Your title company may also be involved in working with associations, insurance, surveyors, and more. All loan documents, insurances, and due diligence items must be sent to the lender as soon as possible in order to get underwriting conditions cleared and obtain the green light for funding.
Time to coordinate the closing. Real estate closings have become much simpler today. In some cases there may still be a physical closing at the title company offices if both parties are local. If they are not; remote closings or 'mail-aways' enable buyers and sellers to sign their documents and seal the deal remotely.
That's the basic process for buying a Florida home, and that is the process that most buyers will experience. Of course, there are countless caveats that affect the home buying process, and depending on the property and the people involved, it can be much more complicated.
You can count on your agent, lender, and title company to help smooth out any potential wrinkles.